Starch Doctor Potato Remedy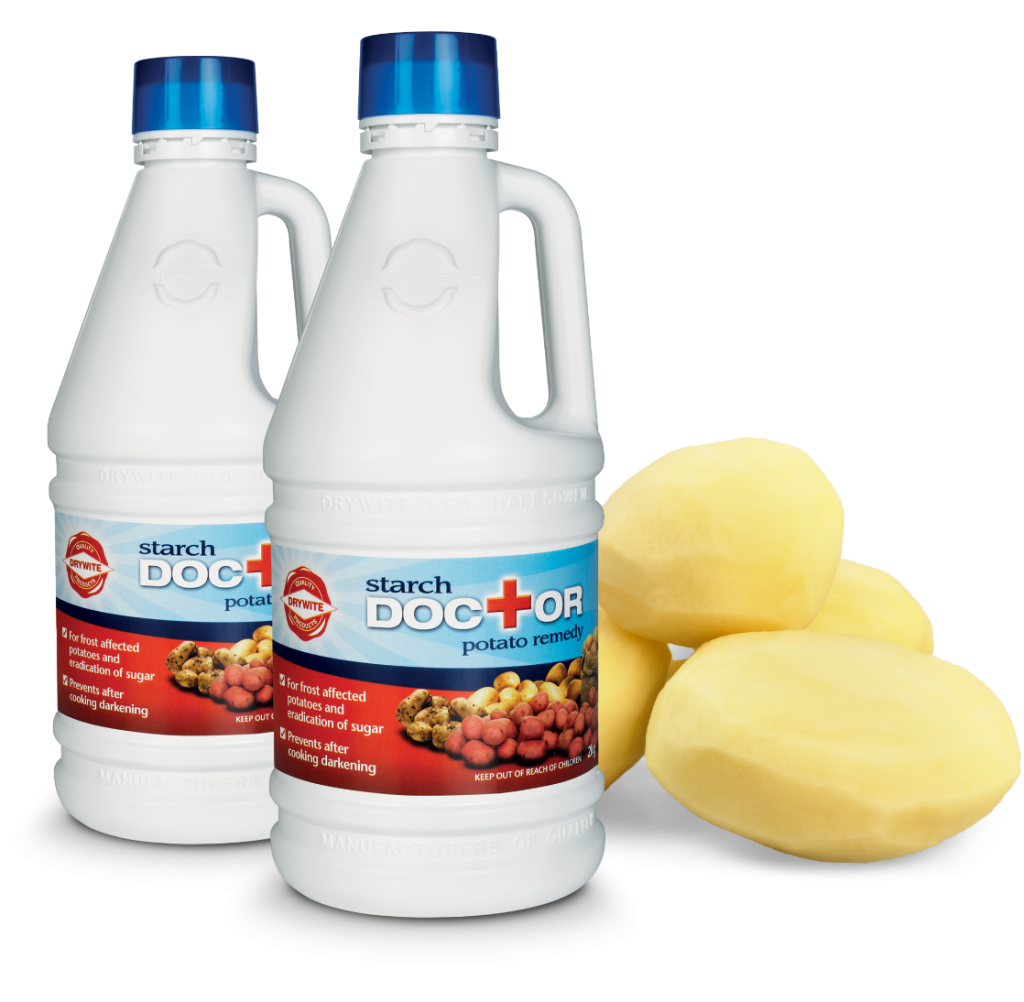 Starch Doctor Potato Remedy
It's that time of the year again when potatoes are being affected by freezing temperatures!
But do not fear – simply use STARCH DOCTOR, the tried, tested and trusted solution to frost affected potatoes and the control of sugar content.
Removing the excess starch and sugars in potatoes reduces caramelisation in the frying medium so by using Starch Doctor in conjunction with Drywite Formula 2 Potato Preparation you will reduce discolouration of uncooked chipped potatoes.
For frost affected potatoes and the control of sugar content
Reducing sugar content aids the control of acrylamide
Prevents after cooking darkening
Use in conjunction with Drywite Formula 2 Potato Preparation to reduce discolouration of uncooked chipped potatoes