Drywite Limited evolved from the Pioneer Potato Company Limited, which was incorporated by Harold G Lee on 20th July 1933 when his fourteen-year-old son Malcolm, who was working as a potato boy in a fish and chip shop, had the inspired idea of selling ready peeled potatoes in their local neighbourhood. To prevent the peeled potatoes discolouring, Malcolm initially delivered them in glass jars full of water, however, this was not efficient so to overcome the problem, he and his father formulated their own liquid preservative, which allowed the potatoes to "dry white" so they could then be sold in paper bags. It wasn't long before local fish friers started to take an interest in Malcolm's potatoes and demanded to know how they stayed "dry" and "white". This led to a side-line in selling bottles of preservative which became so popular that they soon gave up peeling potatoes to concentrate on the production of the preservative, which they patented and named "Drywite".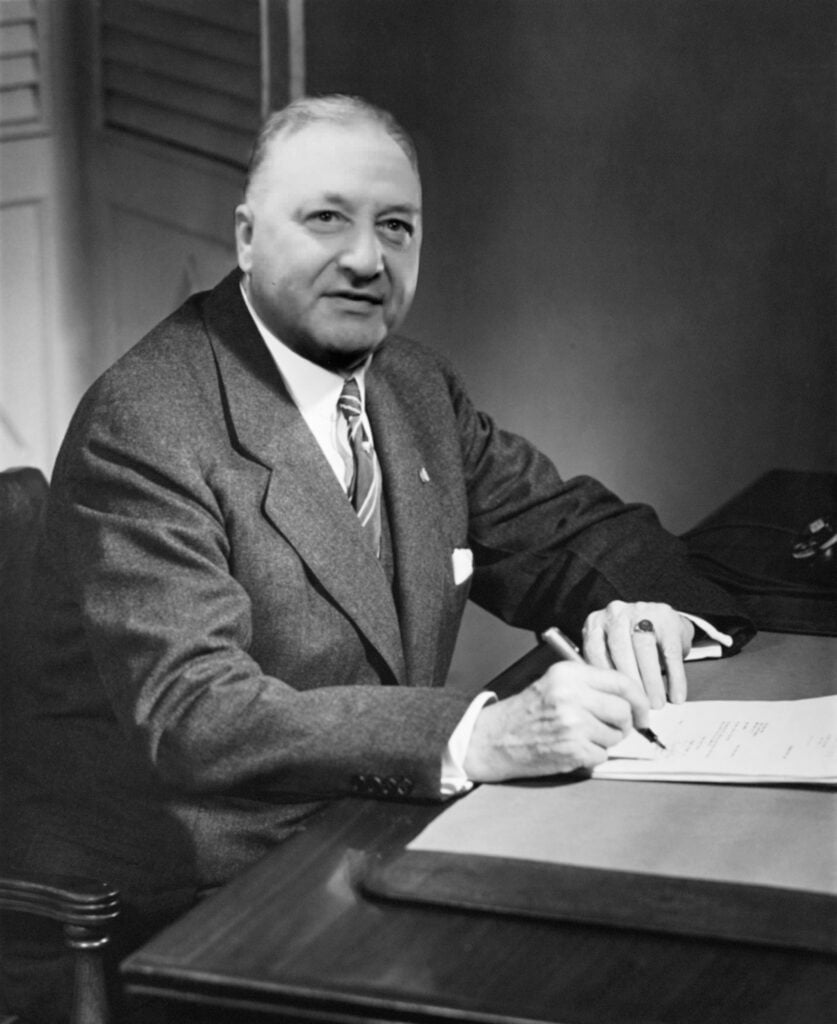 Harold George Lee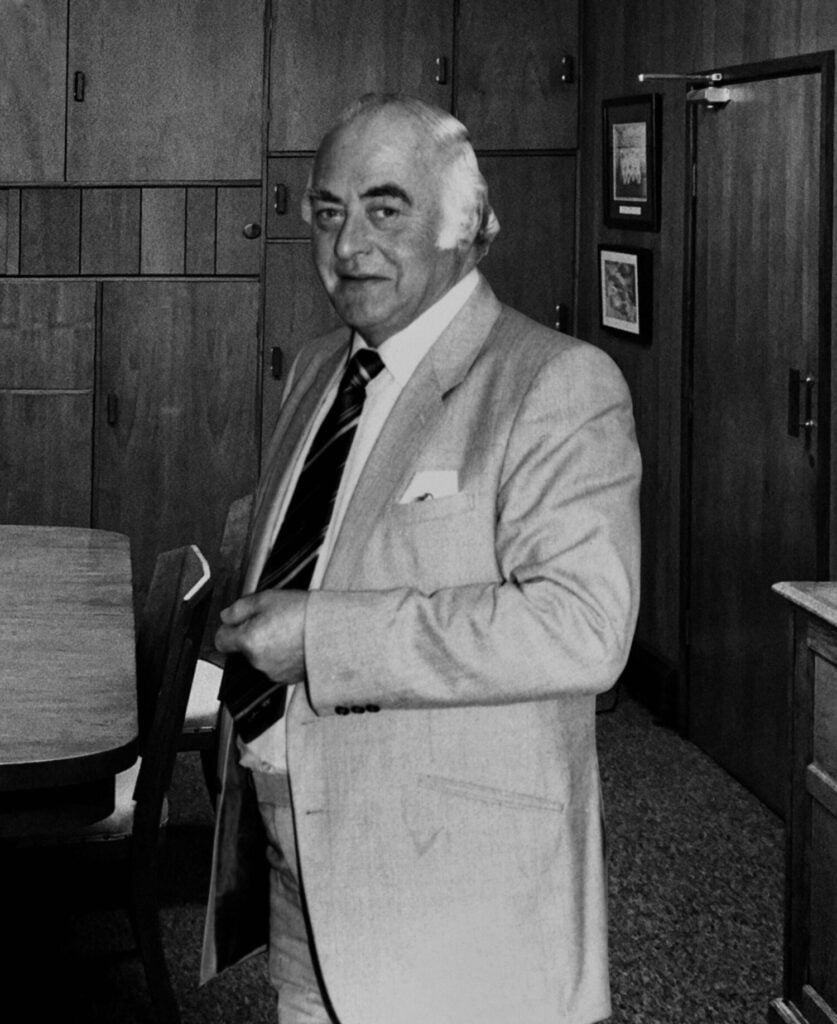 Malcolm Charles Lee
The company name was changed to Drywite Limited in 1935 and the business grew rapidly selling liquid Drywite Potato Preparation, together with an extensive complimentary range of other essential products through a national network of distributors to the UK Fish Frying trade.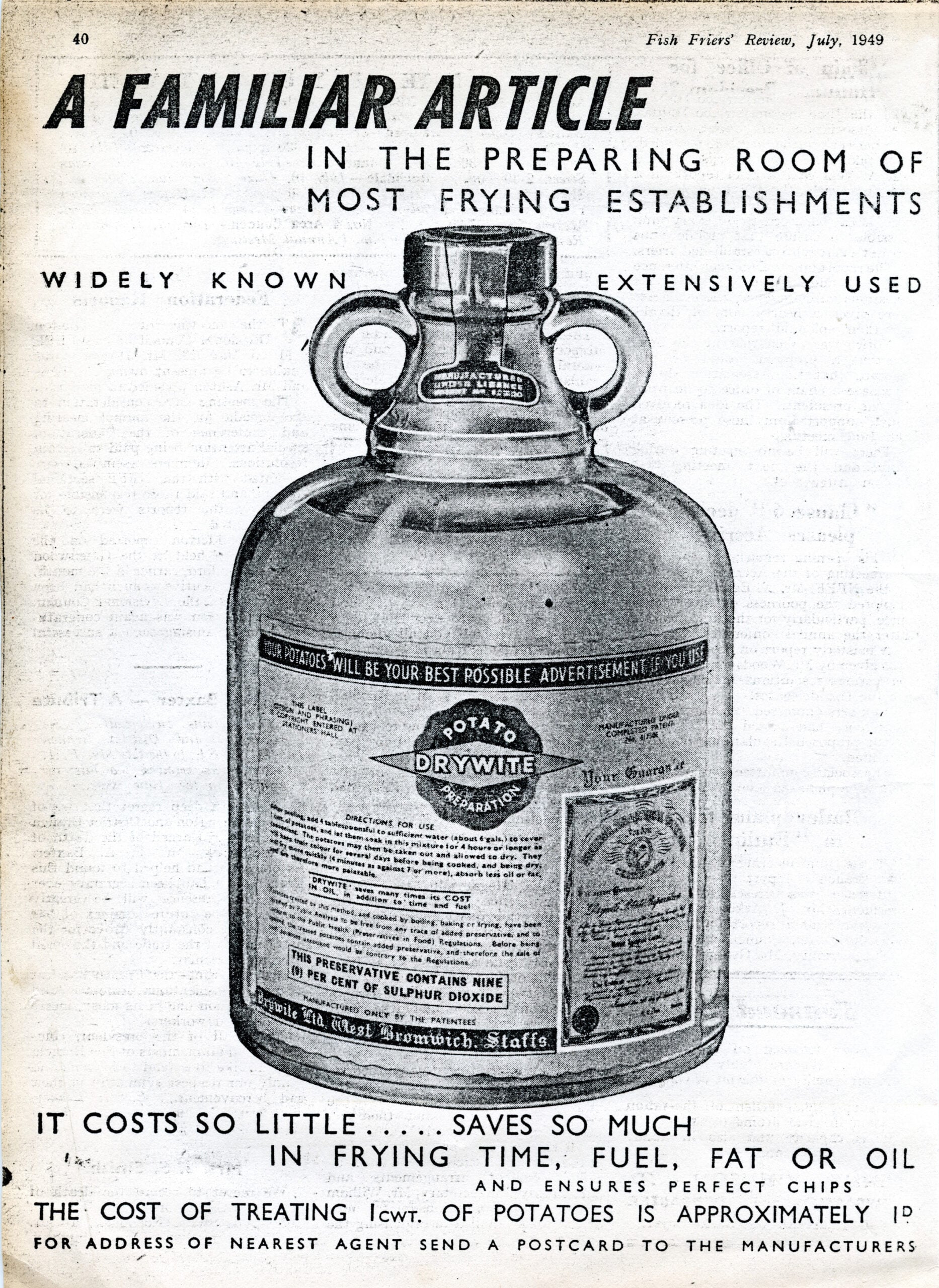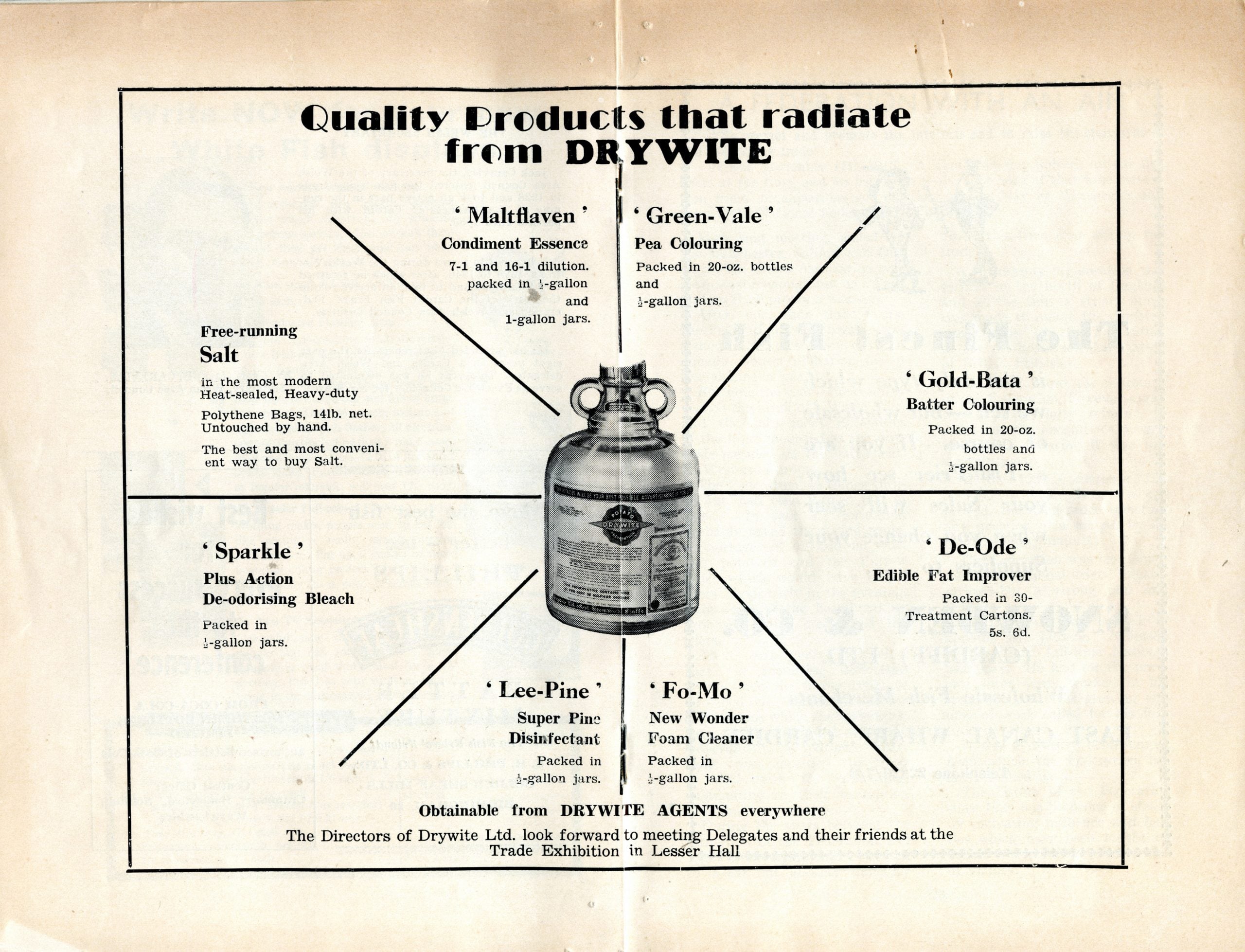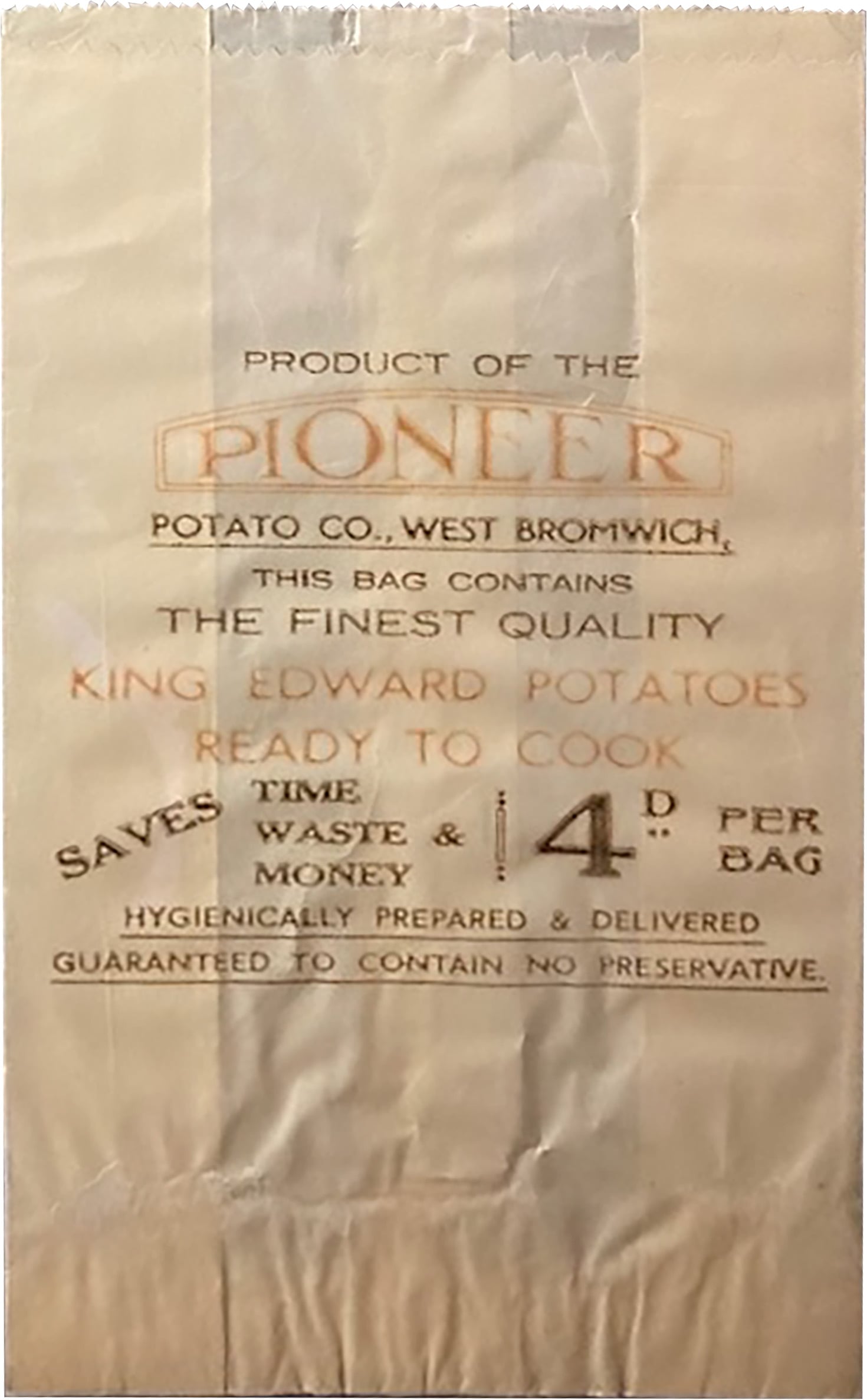 Today Drywite Limited remains in the third generation of family ownership. Product Development and technical queries are overseen by Operations Director, Dr Matthew Cave with support from Dr Thomas Marsh.
Both have backgrounds in Chemistry to a PhD level from the University of Birmingham. They are available to provide all manner of technical support & discussions regarding labelling requirements, new projects or formulations to help support your business.
We are members of Camden BRI and Leatherhead Food Research. We currently hold both ISO 9001, Quality Management and ISO 14001, Environmental Management accreditations.
We have certification with the Organic Food Federation to supply some of our sulphite free preparations for use in 'Organic' Production processes.