Drywite Gluten-Free Condiment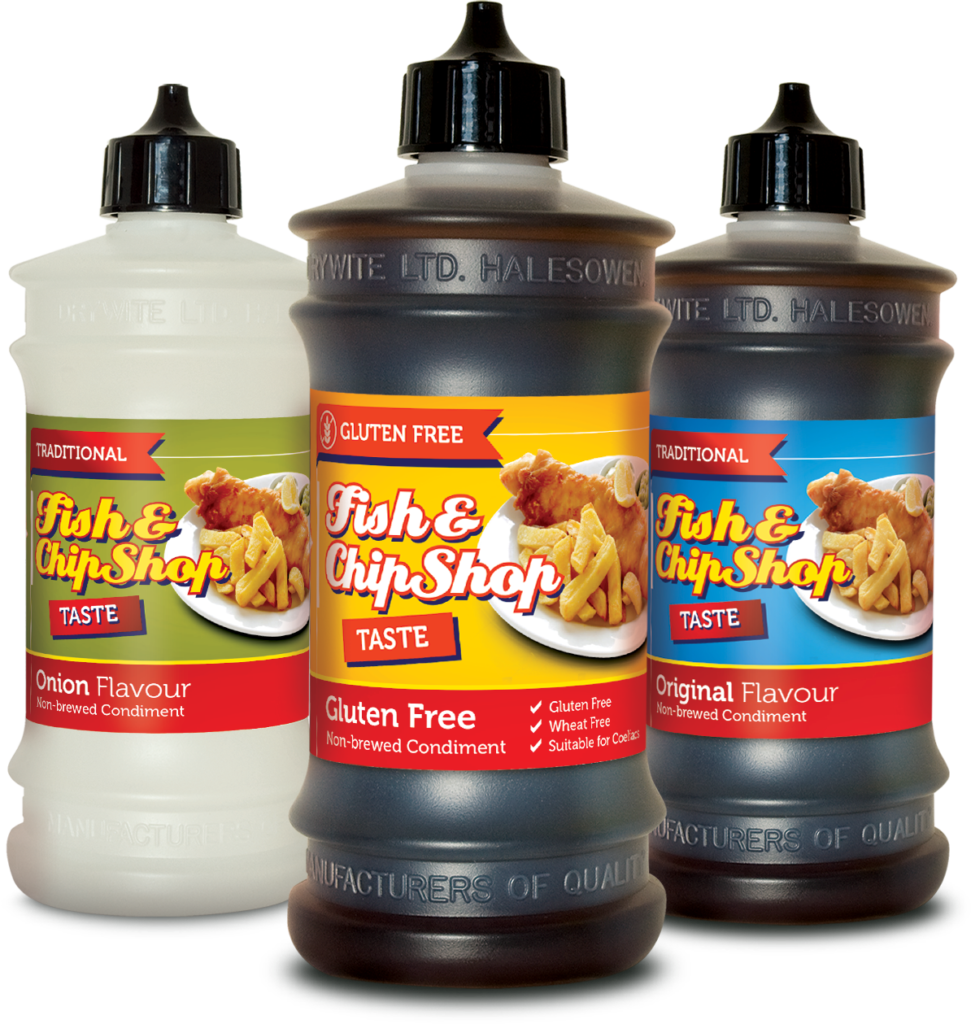 The Original & Still the Best Fish & Chip Shop Taste

Drywite NBC is Gluten-Free and suitable for Coeliacs, allowing everyone to enjoy the authentic fish & chip shop taste.
Naturally gluten-free and suitable for vegetarians and vegans, our Original and Onion Flavour, complete with ready-to-use shaker bottles bring the experience of the fish and chip to the dinner table.
Drywite NBC truly is the original and still the best, there is simply no substitute.
Strong, economical and consistent quality
Guaranteed traditional fish & chip shop taste
Gluten free, wheat free and suitable for coeliacs
Keep your customers coming back for more