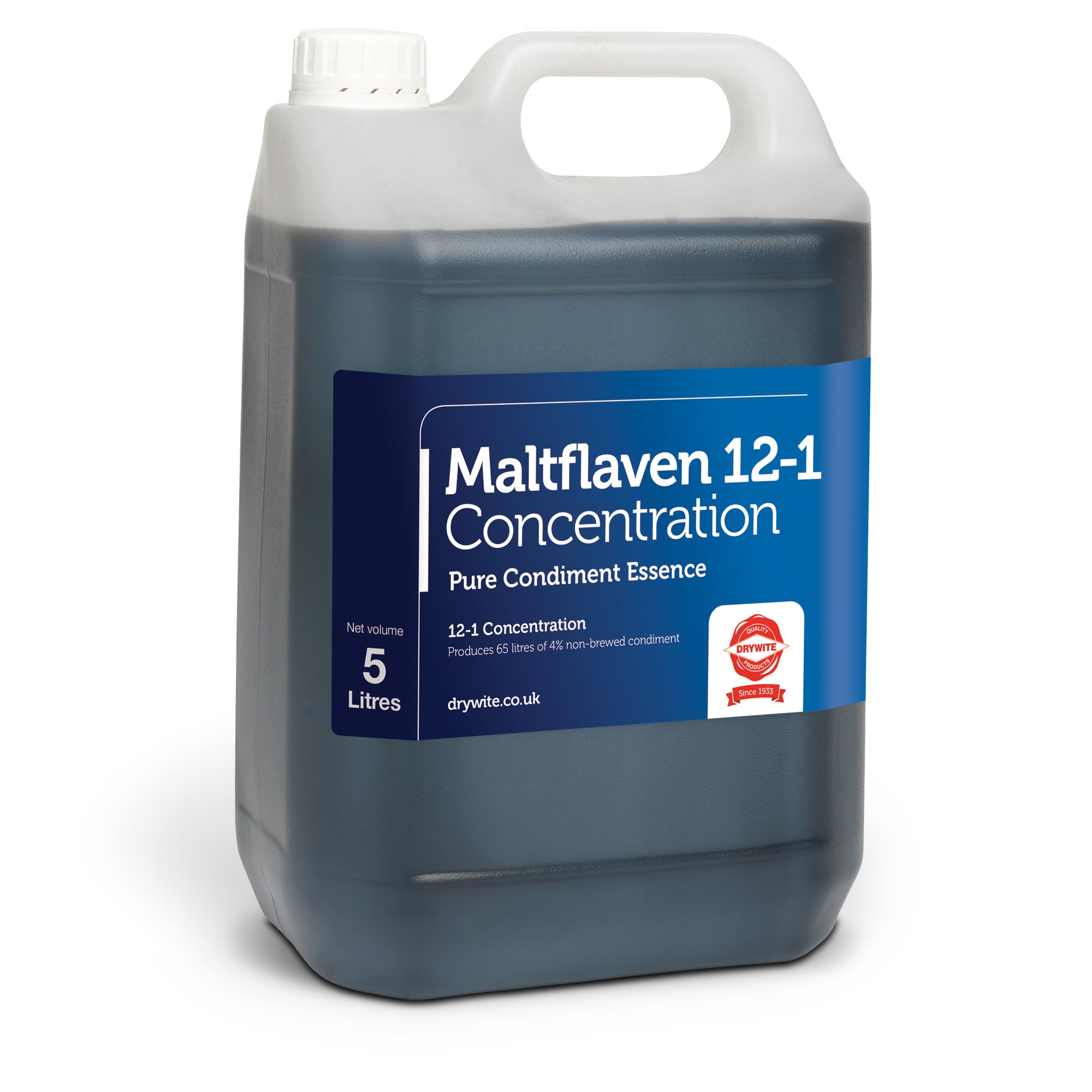 Drywite Maltflaven 12-1 Pure Non-brewed Condiment Essence
£14.50 each
3 x 5 Litres per pack.
Strong, economical and consistent quality
Maltflaven, the traditional fish & chip shop taste at a price you can afford!
More Taste. More Servings. More Profit!
There is no substitute for Maltflaven – the non brewed condiment essence
12-1 dilution. 5 Litres. Packed 3 per case.
The benefits of buying concentrated Maltflaven.
If you, like many Fish Friers, use non-brewed condiment (NBC) in preference to malt vinegar you will appreciate the benefits of buying concentrated Maltflaven.
Just one, 5 Litre of Maltflaven 12-1 is all it takes to produce 65 Litres of ready to use NBC, sufficient to serve 13,000 customers and surely a desirable alternative to storing 14 gallons (64 Litres) of malt vinegar!
Maltflaven will not deteriorate, even in a warm environment, and so has an indefinite shelf life. Generations of Fish Friers understand that their customers prefer non-brewed condiment on their Fried food, producing, as it does, fewer odours and leaving them to enjoy their meal.
Maltflaven is the original non-brewed condiment, introduced over 70 years ago. Imitated by many, but never matched in taste or quality.