Drywite All Seasons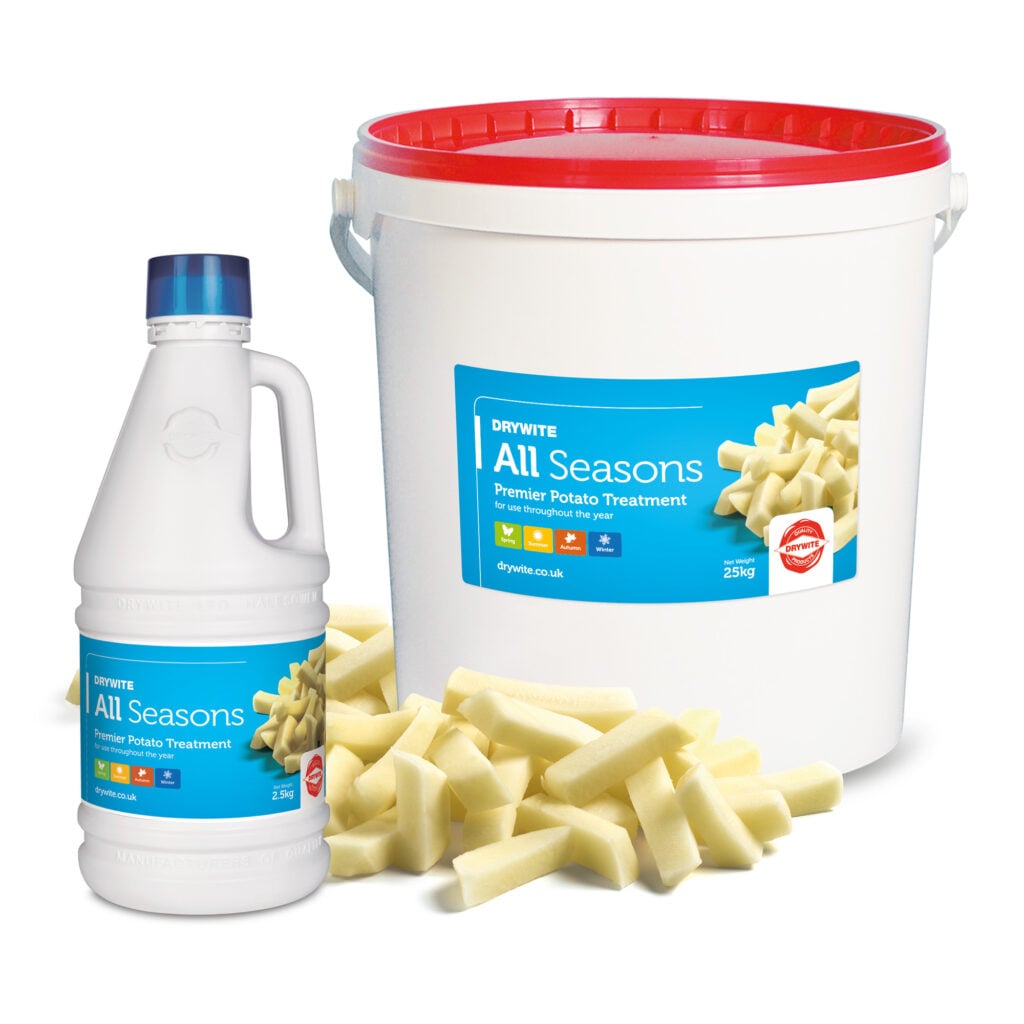 All Seasons is the natural choice to produce fresh looking golden chips all year round!
Drywite All Seasons has been developed to help address excess starch and sugar in potatoes which naturally varies from season to season.
Removing the excess starch and sugars in potatoes reduces caramelisation in the frying medium so by using All Seasons you will achieve the ultimate benefit – preventing dark fried chips whilst reducing the formation of acrylamide at the same time.
Premium quality, dry and white chips all year
Formulated to work even on increased sugar potatoes
Reduces the formation of acrylamide on chips
Technically superior for a superior frier